LivePure is proud to bring you home-environment products inspired by nature and active lifestyles. Free of gimmicks, additives and pollutants to ensure your air and water is the purest it can be so you can look and feel your best.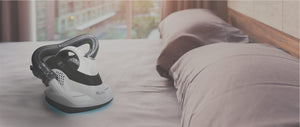 It's here
The Ultramite™ Vacuum
The handheld allergen vacuum uses UV technology to neutralize dust mites and allergens living in bedding, carpet, furniture, clothing and most soft surfaces in your home.
Shop This
As Seen On
Compare and contrast
Our Humidifier Collection
Looking for the perfect humidifier? Click the button below to find out which LivePure humidifier is right for you!
Comparison chart